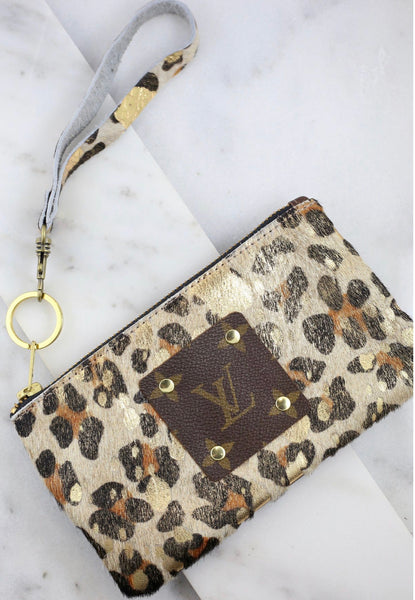 LV Repurposed Metallic Leopard Wristlet Coin Purse
Regular price
$ 95.00
Sale price
$ 65.00
---
This larger coin purse also comes with a wristlet strap! 
This bag is 4  X  7
The wristlet strap is 5 ½  long!
MAGNOLIA CHARMS DISCLAIMER: Product produced by Magnolia Charms is 100% authentic repurposed product made from legally, purchased used Louis Vuitton products. It was created and designed by Magnolia Charms. Magnolia Charms is not in any way associated with any other entity associated with such companies. This product has not been endorsed by Louis Vuitton and does not fall under any warranty by Louis Vuitton. Customers purchasing products from Magnolia Charms are aware and completely understand and makes acknowledgement that the product is not a Louis Vuitton product.